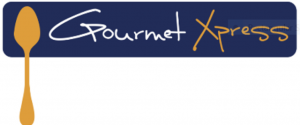 Launched by the Vanier Community Service Centre in 2008, Gourmet-Xpress is a social non-profit social enterprise that provides catering services. Gourmet Xpress is also a skills training program and our mission is to help individuals who have significant barriers to employment.
On the business end, we cater to a variety of clients for meetings, conferences and other special events. We also have a number of food service contracts for daily meal delivery. More importantly, Gourmet-Xpress offers practical work experience to prepare job seekers with disabilities (this accounts for 50% of our participants), individuals who lack essential skills, those who need Canadian work experience, as well as other individuals with barriers to employment, who have a passion for food and who wish to work in the hospitality industry.
All revenues are reinvested in the operations to fund the programs pre-employment training objectives and each year, 50- 65 job seekers access this successful program.
OUR CHALLENGE
WE NEED YOUR HELP TO CREATE AN ONLINE ORDER PLATFORM FOR GOURMET XPRESS
Our growing social enterprise has recently secured food service contracts to provide daily meals to a number of clients including a senior's residence, supportive housing residences, a withdrawal centre, some schools and daycares. Presently, we receive multiple emails for orders each day, a system that is error prone and lacks efficiency. We need a comprehensive and seamless order platform that would allow our clients to place their orders on an online platform, so that our kitchen receives accurate counts, important info on dietary restrictions, and so that our accounting department can keep track for billing.